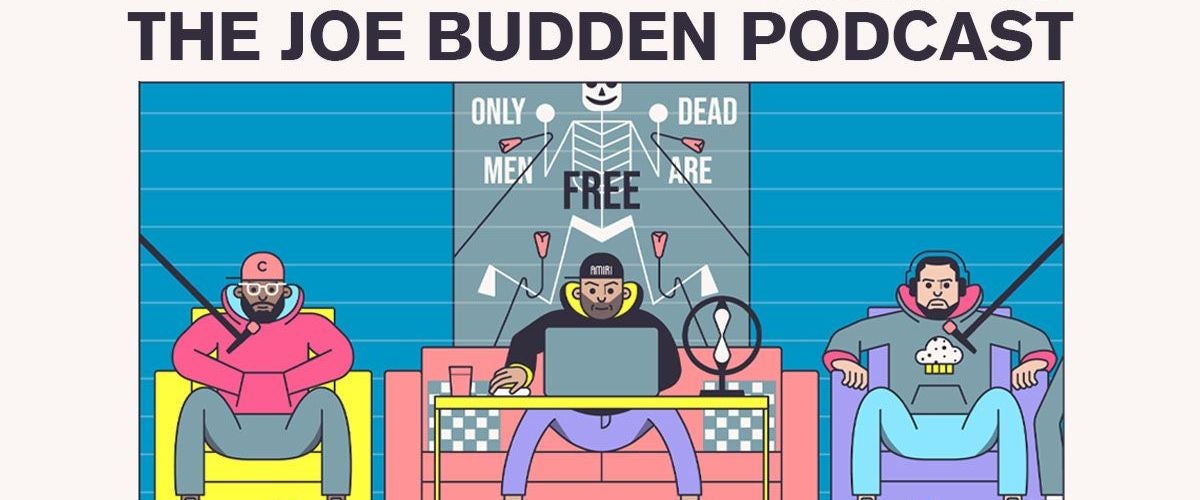 Outback Presents
CANCELLED - The Joe Budden Podcast Tour
Date

May

29

| 2022

Event Starts

8:30 PM

Doors Open

1 HOUR PRIOR TO THE SHOW

Ticket Prices

$99.95, $79.95, $69.95, $59.95, $49.95, $39.95, $29.95

On Sale

On Sale Now
Event Details
Thank you for purchasing tickets to see The Joe Budden Podcast. Unfortunately, due to unforeseen circumstances, the show in Oakland, CA at the Paramount Theatre has been cancelled. All tickets will be fully refunded. For additional questions please contact your point of purchase. For tour information, please visit joebuddenpodcasttour.com.
Joe Budden's ground-breaking Podcast recently celebrated its seventh-anniversary. Throughout the show's course, it has remained the top-rated, listened and viewed medium of its kind. Often duplicated, but never replicated, the Joe Budden Podcast continues to dominate headlines and timelines while accumulating millions of listens and views with exponential growth.
Where do you go after creating the cultures most entertaining and unCiltered multi-media conglomerate and your own network (The Joe Budden Network)? You do it again by shaking things up! The only constant in life is change and change has unlocked a new dynamic and energy for the re-imagined Joe Budden Podcast.
A new theme song produced by the legendary DJ Premier, a new location, new scenery, and the seamless implementation of his new co-hosts Antwan "Ish" Marby and Lamar "Ice" Burney has proven transformative. Ish and Ice, along with long-time audio engineer extraordinaire Parks, have re-energized the JBP with their respective personalities and takes. The quartet's undeniable chemistry is always on display, as the four friends share and discuss their views and oft-times differing opinions on a myriad of topic matter with the type of honesty you can only get from unconditional friendship. The outcome is unanimously hilarious, complicated, enlightening and yes---sometimes messy.
What has never changed is that you are receiving a front row seat to unCiltered, cutting edge content from the JBP and its host; a true three-dimensional icon who you never know what he will say, or do next. The type of intimate and unique brand of candor and content that you can only get exclusively from The Joe Budden Podcast; captivating entertainment which continually evokes emotion from Joe, his co-hosts and the world's biggest stars, artists and personalities.
New to the old, old to the new. This is merely the beginning of what The Joe Budden Podcast has in store for fans in the future.